Kingston Apartment 1 - Details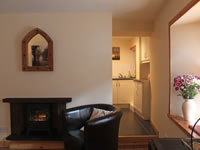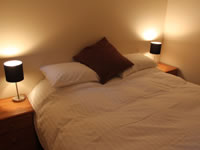 If you are looking for secluded but central accommodation in Orkney then Kingston Apartment 1 is ideal for your needs - many restaurants, pubs and shops are in close proximity.
Kingston Apartment 1 is a four star graded apartment located just off Victoria Street in Kirkwall and has it's own private courtyard, making it very unique!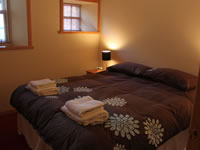 Kingston Apartment 1 is especially popular during the summer months when Orkney Events, such as St Magnus Festival, take place as it is so close to the action!
Accommodation
Kingston Apartment 1 has recently been redecorated to the highest standard. It can accommodate 6 people. Our bedrooms are cosy and comfortable with new soft and wide beds. There is also plenty of storage space for all of your things.
Our sitting room is relaxing, with a widescreen television, stereo and Sky, and a comfy sofa for you to settle in with a book. Our kitchen is feature-packed with the latest equipment to make meal and lunchbox preparation a doddle, and our bathroom is sparkling clean and new. An recently installed airsource heat pump provides environmentally friendly underfloor heating throughout.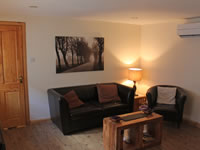 Kingston Apartment 1 is located a short walk from Kirkwall's restaurants, pubs, galleries and shops, and is close to the bus stop to some of Orkney's main attractions and to the ferries to the isles and the ferry home.
You really couldn't be in a better spot to enjoy Orkney, whether by foot, bike or car.
We guarantee that you will enjoy your stay at Kingston.
Kingston Self Catering is perfect for groups, from business to wedding parties!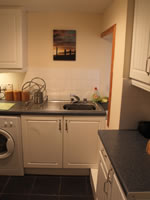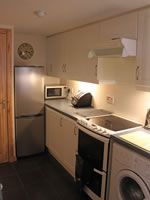 A welcome hamper containing local Orkney produce will await your arrival.
Kingston Apartment 1 sleeps

4 +2

on a sofabed.
A cot is available.
Pets may be welcome.
Non smoking.
Price range:

£375 - £500

pw.
Everything necessary for a lovely time in Orkney can be found Kingston Apartment 1. Check out our Kingston Apartment 1 image gallery to see more!
If you'd like to book - please hurry as this popular property has visitors who return every year! Check out our availability calendar to plan your stay and contact us - we'll get back to you quickly!